Fri Mar 27, 2020
In January, I said that 2020 was "going to be one heck of a year", but…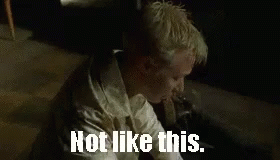 Needless to say, the struggle to contain the COVID-19 (Coronavirus) pandemic has put a strain on all areas of life. As I write this, Canada is in the thick of it - with playgrounds, schools, restaurants, unessential services, conferences, and even international borders closed.
This is the worst public health crisis I've personally ever seen.
Any gathering of more than 50 people is prohibited. We are all working from home (I've been out of the office for two solid weeks now) and there is no more toilet paper. We have not, however, been issued a shelter-in-place order (as in California) that prohibits people from going outside.
In Vancouver, there are plenty of people enjoying the spring sunshine on the beach - and they're not staying six feet apart. I'm sure our Provincial Health Officer has cocked her eyebrow at these non-social-distancing hedonists and has her finger on the stay-at-home trigger.
The resulting economic slowdown from all this, while arguably not as serious as the death toll, has nonetheless triggered a terrible domino effect of temporary layoffs, a ravaged stock market, and personal hardship.
This is not the 2020 we were hoping for.
I am, however, encouraged by the proactive measures we're taking as a society to curb this deadly flu. Let's not forget that the first appearance of the H1N1 strain in 1918 killed up to fifty million people. We're doing a good thing here. The "curve" has already "flattened" in Asia, so I'm optimistic that the societal shutdown over here will be brief, but memorable.
There's a lot more I could write - especially about both the good and evil (seriously, stop hoarding toilet paper just because your Facebook friends are doing it) that arises in people in such an unprecedented extreme situation. But, I'm going to offer a respite here from the coronavirus information overload. It may seem so irrelevant and so very long ago, but we have some new tech stuff to talk about.
This comic says it best. Also, I started writing this blog post over a month ago, and I don't really want to throw it all away. So, forgive me if it seems a little tone deaf.
Despite the COVID-19 buzzkill, there were some impressive new phones that came out earlier this month - impressive in their boldness, if nothing else.
Let's start with a battle of the foldables.
My first cell phone was a Sanyo SCP-4000, an indestructible candy-bar brick that I loved. But every cell phone I got after that (before I upgraded to a smartphone) was a flip phone.
The thing I loved most about flip phones was that the screen was protected and hidden away when closed. Flipping it open to answer and closed to hang up was pretty awesome too - but that's something you only miss in retrospect.
I think most people who are old enough to remember flip phones get the appeal of the new wave of foldable smartphones. The new Motorola Razr was counting on that nostalgic appeal with a reboot of the 2004 original designed to inspire a positive knee-jerk reaction. Like the thrill of running into an old flame in a poorly-lit nightclub who is more attractive than you remember.
Unfortunately, the sobering light of day has burned away the reverie to reveal an extremely expensive and delicate phone with outdated components.
Reviewers of course are happily sharpening their knives for the kill after the boredom of reviewing so many impeccable stalwart smartphones in a mature market. The best headline has to go to Joshua Topolsky (who is writing about tech again at inputmag.com): A tragedy unfolds.
However, questionable engineering and subpar performance are not unusual for a first-gen product, so I hope that Motorola doesn't throw in the towel just yet. They are definitely onto something - a foldable display jives really nicely with the ethos of the original Razr.
Samsung's response to Motorola was eerily fast. Their foldable phone, the Galaxy Z Flip, fared better in reviews. As a fine South Korean purveyor of everything from fridges to washing machines to phones, Samsung has a bigger R&D budget and a better supply chain. It's not surprising that they came up with a more-robust industrial design here, especially since this is technically not their first foldable and they can apply lessons learned.
However, despite how good Samsung's first try at a folding flip phone is, the Galaxy Z Flip is also a first-gen product. Despite being the first to use foldable glass (woah!), the excitement wears off pretty quickly when you realize the glass is covered by a non-removable plastic layer. Ostensibly because any scratches on the ultra-thin glass will compromise its structural integrity.
And like the Razr, the Flip is also extremely expensive, especially considering the cameras are a year-or-so behind in quality.
On the other hand, Samsung's flagship Galaxy S20 series looks really good - a continued refinement in the hardware year-over-year that has come to truly rival Apple's industrial design team. Sure, Samsung's answer to poor software integration (unlike Apple's end-to-end integration) is to flex the specs (a 108MP camera, really?). But they do it with style.
However, when it comes to Apple vs Android, it's the same old story - your choice between the two boils down to software allegiance. I've said it repeatedly - two years of software support for Android phones is a joke.
If you're buying a $300 phone, then you can get away with a measly two years. But the S20 Ultra will burn a $2000 hole in your pocket - that just hurts.
Notch watch
Apple didn't totally write March off to the virus, despite a rumoured March event failing to materialize - they quietly released a new MacBook Air and a new iPad Pro. There wasn't any new tech of interest in these, except for the LiDAR sensor in the iPad. The sensor doesn't do a whole lot right now, except improve AR applications.
Unfortunately AR hasn't really graduated from gimmick school just yet. Maybe it will be a big deal in a few years - and maybe it won't - but it's no reason to rush out and buy an iPad.
The iPhone 12 is also rumoured to include the LiDAR sensor, but I hope this isn't the main selling point. Also rumoured is a squared-off metal frame like the iPhone 4 and maybe a 120Hz display. Okay.
Sadly, the rumours also point toward the notch staying this year.
If that's the case, then maybe a smarter move would be to upgrade to the iPhone 11 Pro instead when it gets a price drop. As Dave Lee talks about in his video "Flagship Killer" Phones in 2020, the very idea of a flagship has shifted. Sometimes the "price-to-performance" ratio works out in favour of a year-old phone. And I couldn't see the iPhone 11 Pro's cameras getting any better.
That notch, man. What a sliver.
But there are more important things in the world to worry about right now. Besides, it looks like the iPhone 12 is going to be delayed anyway. Apple's enclave of secrecy just doesn't translate well to working from home.
I'm signing off. I hope April is a better month, because March has been one for the history books - and not in a good way.