In January, I said that 2020 was "going to be one heck of a year", but…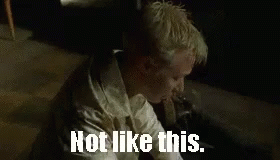 Needless to say, the struggle to contain the COVID-19 (Coronavirus) pandemic has put a strain on all areas of life. As I write this, Canada is in the thick of it - with playgrounds, schools, restaurants, unessential services, conferences, and even international borders closed.
This is the worst public health crisis I've personally ever seen.
Any gathering of more than 50 people is prohibited. We are all working from home (I've been out of the office for two solid weeks now) and there is no more toilet paper. We have not, however, been issued a shelter-in-place order (as in California) that prohibits people from going outside.
In Vancouver, there are plenty of people enjoying the spring sunshine on the beach - and they're not staying six feet apart. I'm sure our Provincial Health Officer has cocked her eyebrow at these non-social-distancing hedonists and has her finger on the stay-at-home trigger.
The resulting economic slowdown from all this, while arguably not as serious as the death toll, has nonetheless triggered a terrible domino effect of temporary layoffs, a ravaged stock market, and personal hardship.
This is not the 2020 we were hoping for.
I am, however, encouraged by the proactive measures we're taking as a society to curb this deadly flu. Let's not forget that the first appearance of the H1N1 strain in 1918 killed up to fifty million people. We're doing a good thing here. The "curve" has already "flattened" in Asia, so I'm optimistic that the societal shutdown over here will be brief, but memorable.