Fri Jan 24, 2014
Our elevator is frequently awash in foul dog pee. But, besides from being pretty disgusting, what is interesting to me was how the initial emotional response to the pee led to increasingly refined revisions. The final word on the matter is watered-down bureaucratic drivel that won't do much to stop the guilty party, I'm afraid.
So, here is the initial vigilante response: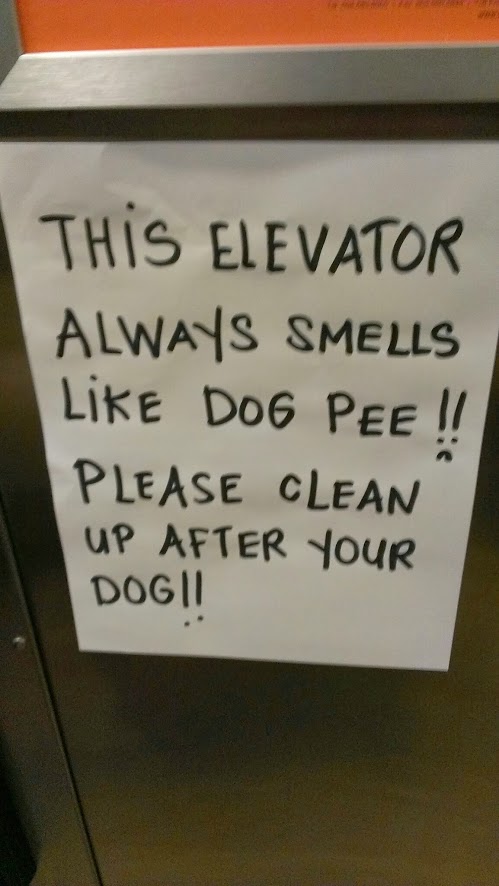 This emotional response was followed up with a more tempered appeal to a witch-hunt brand of justice: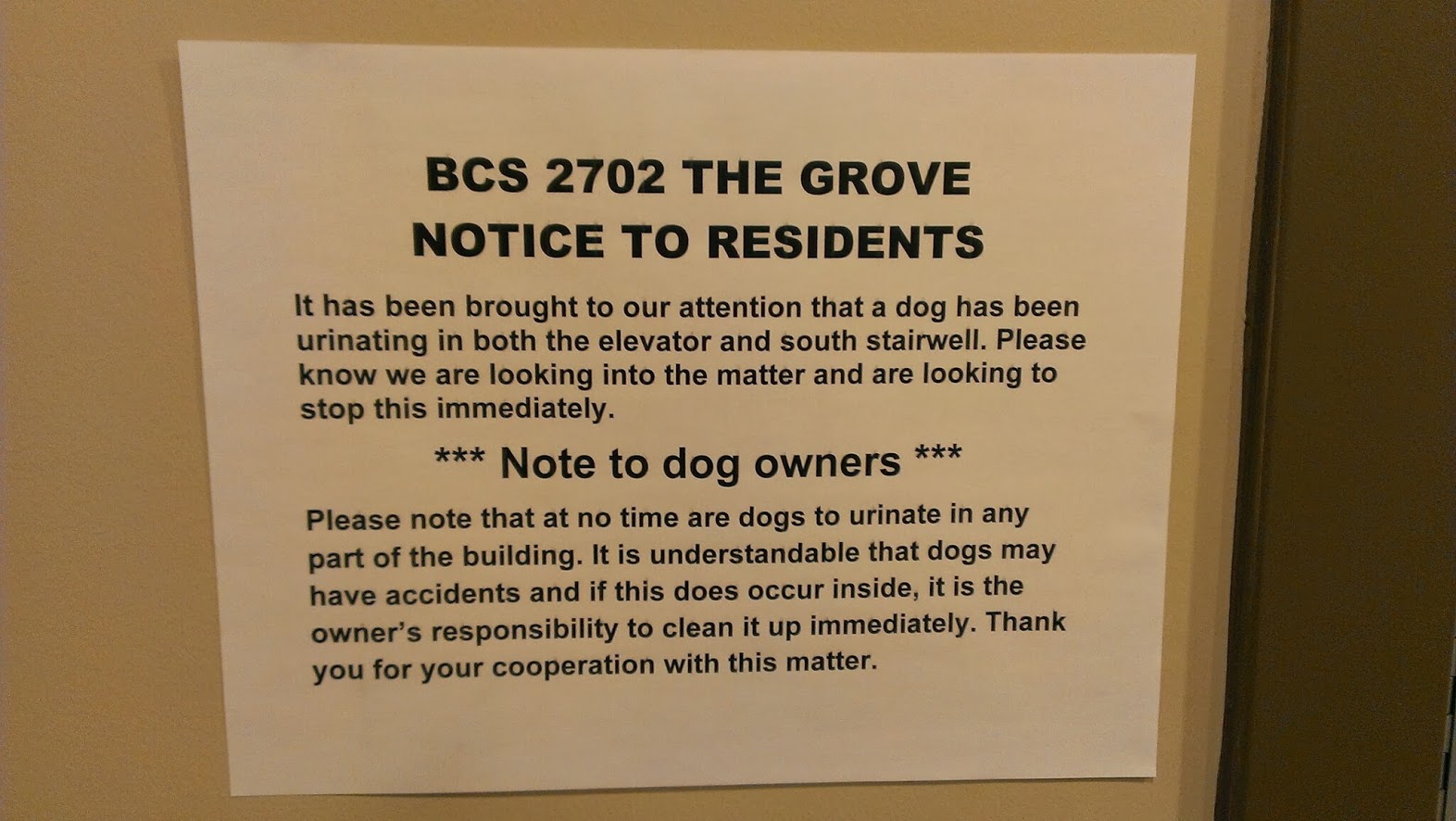 And finally, we have the dry legalistic response from management: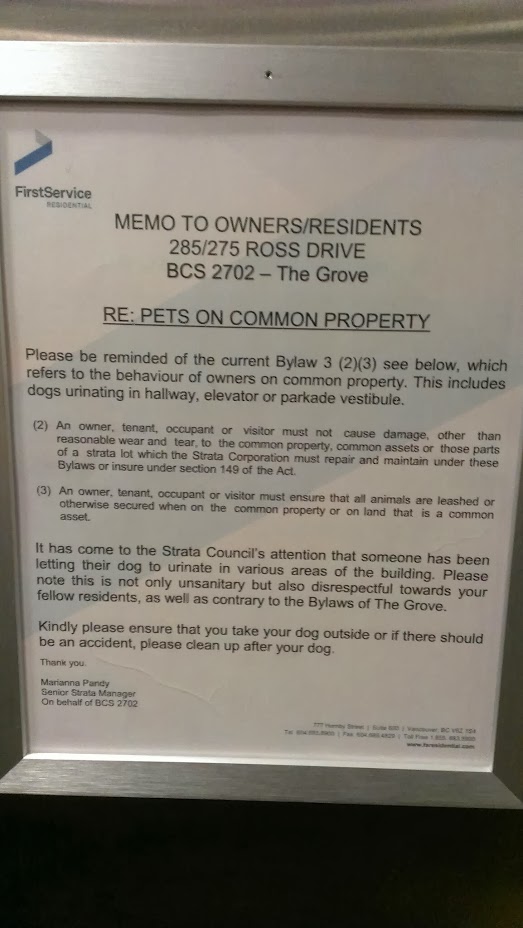 And yet the pee still flows freely.